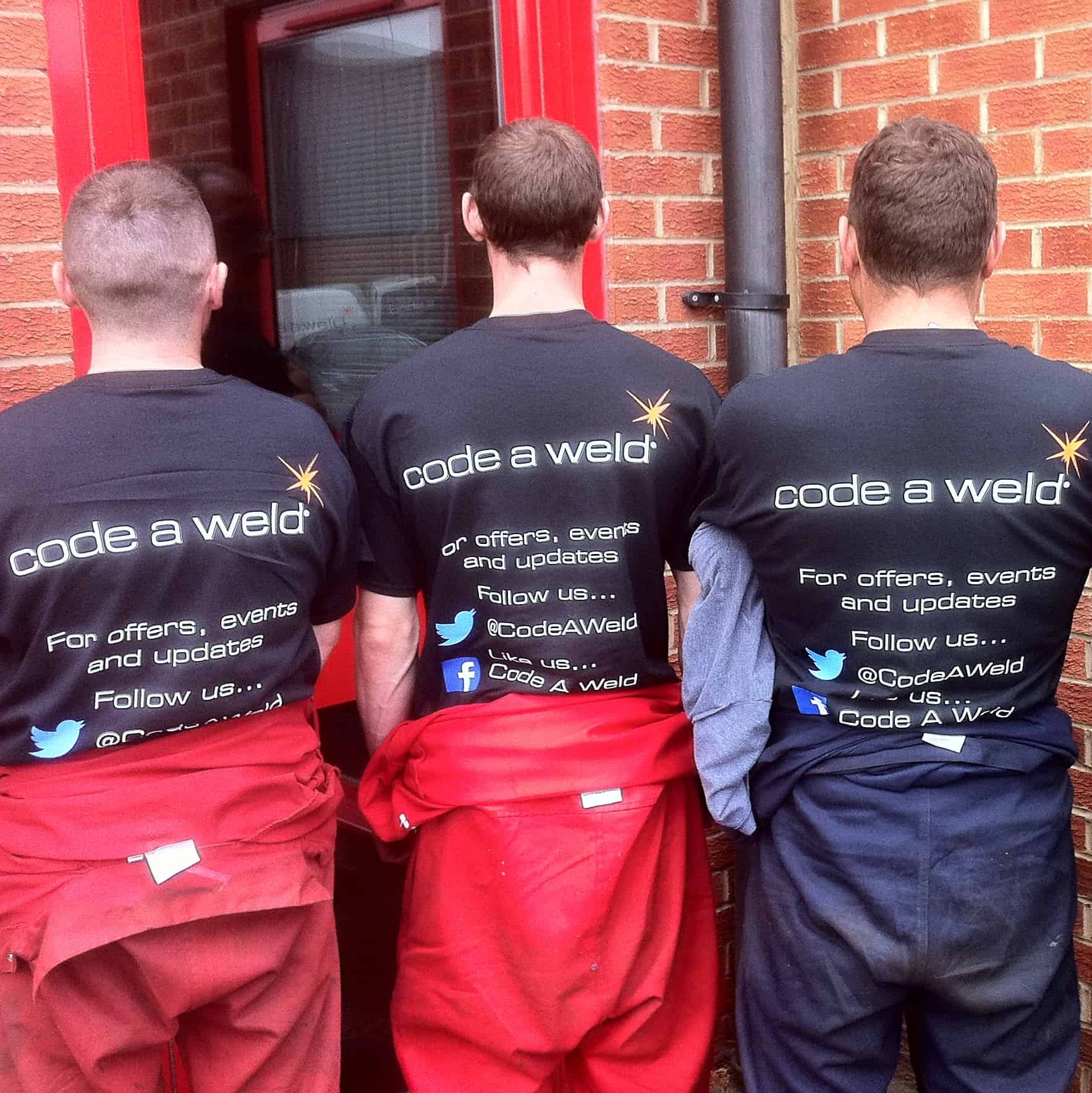 Hello again! Before I get into sharing the weekly goings on at Code A Weld, I wanted to write a little post about what we, as a company, have to offer…
I remember when I was getting ready for my interview at Code A Weld, I spent the previous night reading every page of the website multiple times in the hope I would start to understand exactly what a weld testing company does. Yes, I was interviewing for a job in admin, so a full understanding wasn't entirely necessary, however, to me, knowledge is key! When I think back to that time, I believe that's how many clients feel when they first pick up the phone to us. Big corporate companies or the experienced welder may understand with ease, however, many people who contact us are doing so as they themselves require guidance and advice.
So here we are in simple layman's terms…
Code A Weld is split into three independent services with our head office based in the heart of Somerset. Our team travels all over the U.K. on a daily basis and even worldwide if required!
"Our three independently run services provide a high standard of professionalism and care, all of which hold their own United Kingdom Accreditation Service (UKAS) accreditation. Delivered by and exceptionally skilled and approachable team."
Code A Weld
Our services include:
Code A Weld Inspection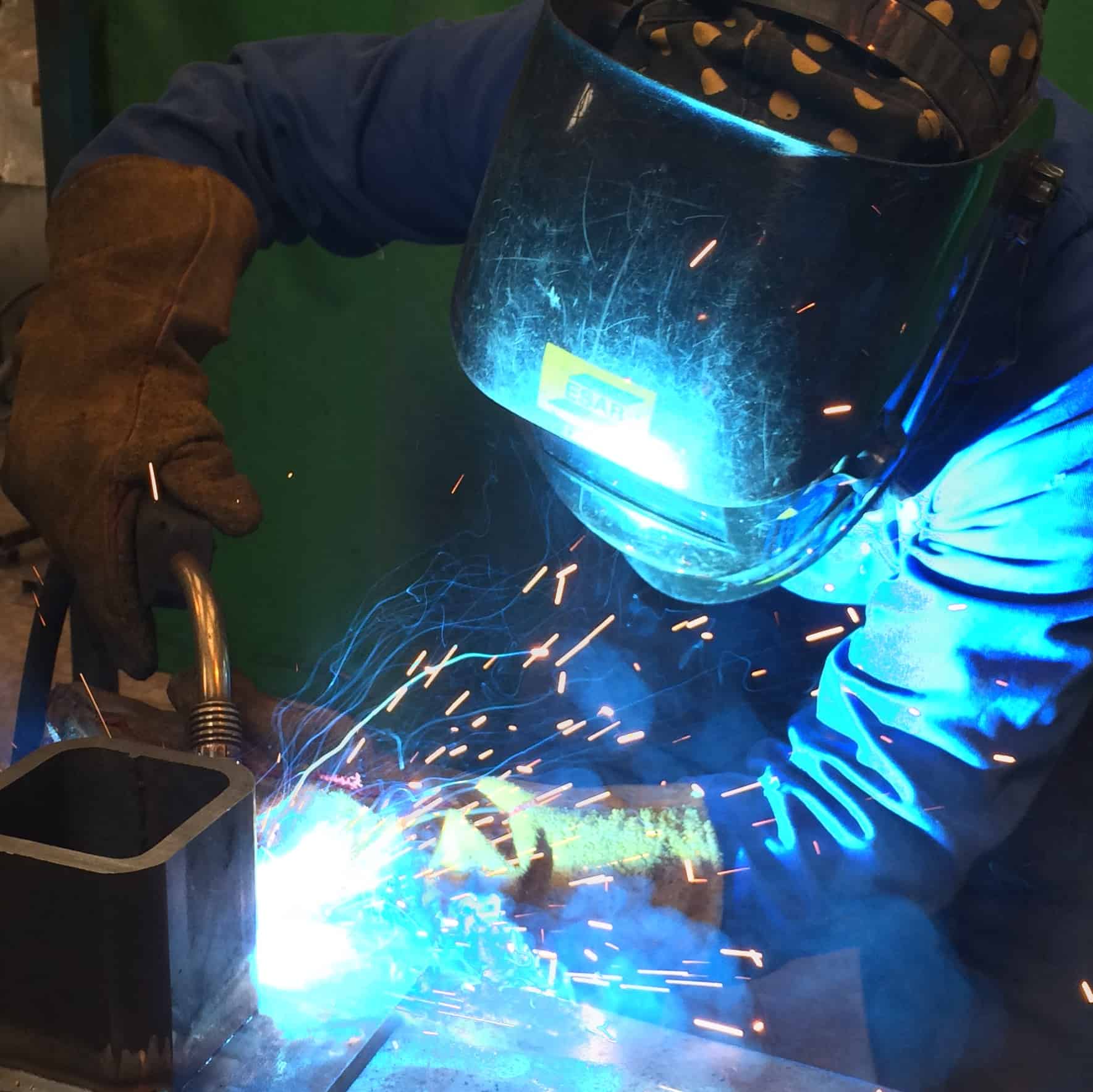 When you need to carry out a specific weld, ensuring you are coded ie. qualified, to undertake that particular process – this is where we come in! Once you have confirmed a booking with us, one of our Inspectors will visit and oversee you carry out that particular weld to the correct, internationally recognised standards. Our Inspector will take down all the details ranging from the test type, process and material used to ensure it meets the expected requirements. Once the weld is complete, the Inspector will take away the weld sample and it will go through further rigorous testing at our full equipped independent laboratory. Once that is completed within a maximum of 3-5 working days, you will be notified of whether you have passed or failed the test. If you have passed then well done, a certificate is coming your way. In case of a failure, no problem, you will be provided with a highly detailed report and have time to get in some practice before being able to re-take your test. It really is that straight forward. For further information, including our fully comprehensive packages, please click here.
Code A Weld Laboratory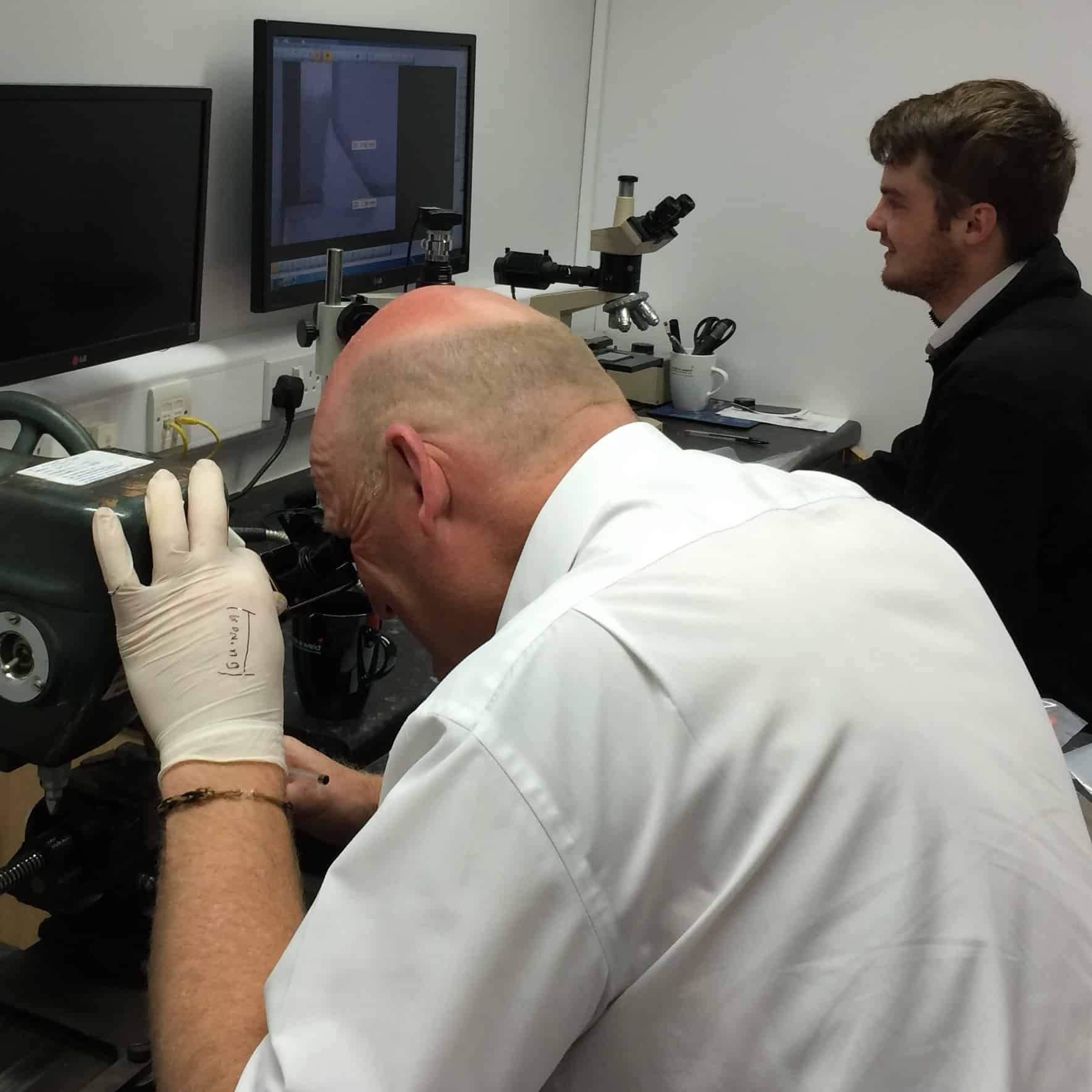 As I said before, our independent, modern laboratory carries out mechanical testing of samples returned via an Inspector who has carried out a weld test, or from clients who need a weld sample thoroughly tested before their project can continue. Laboratory testing is completed within 3-5 working days and the types of tests can vary greatly, from bend and tensile testing to impact, microscopic and macroscopic examinations. Our machines are independently calibrated annually with spot checks performed daily to ensure quality standards are met. Once testing is complete, you will receive comprehensive laboratory reports detailing the varying test stages and including photographic evidence. Click here for further information.
Non-Destructive Testing (NDT)
This is where our team of technicians come in. N.D.T can be carried out in-house or our technician can attend your site at a time suiting you. The tests carried out are done in such a way in which the weld is undamaged and still in great condition to be used afterwards. The technician will ascertain whether the weld meets all the required standards in order to pass and issue you with a detailed report. For more information including the benefits or each particular test type then look here!
So there you have it! I hope I have been able to simply explain exactly what we at Code A Weld do on a daily basis. Unsurprisingly, I haven't personally carried out any weld tests, however what I do know from undertaking any exam is just how nerve-wracking they can be. Rest assured, when you get a visit from a member of Code A Weld, you will immediately be put at ease by our out-going, down to earth personalities; and some have plenty of the latter!
Remember, if you have any questions please give us a call and we will point you in the right direction from discussing the tests you require, receiving a professional quotation and booking in a convenient time to carry out the tests.
Next time, I am looking forward to sharing some exciting Code A Weld news with you all… not to be missed!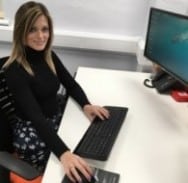 Rachael
01761 410410
office@codeaweld.com
Get In Touch
Please complete the form below
"Having rung with an enquiry, I cannot praise Gareth enough, he answered my questions and has dealt with my enquiry and subsequent works. He has kept me informed at every stage, and has been a pleasure to deal with, I have subsequently used your services again, and will no doubt be using them in the…
"Very happy with the service and delivery of docs. Our current project requires documents to be issued very quickly, which is why Code A Weld was recommended to us. Documentation was received as promised."