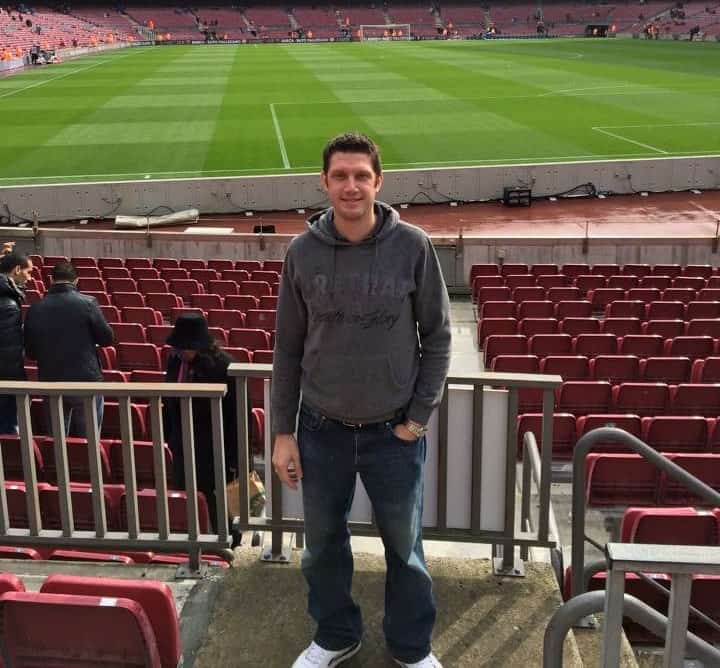 This week I am very excited to share my blog with one of our Inspectors, Neil Hitchens. I am delighted to say he is treating us to an exclusive insight into his recent examination day to obtain his CSWIP Welding Examiner qualification.
Any of our Clients who has experienced a visit from Neil, will be treated to his friendly, easygoing and often cheeky persona. Popular with us girls in the office for his ability to not only make a tea round but to also appear enthusiastic about it, firmly puts him amongst our favourites! His chocolate stash always helps too! So, before we hear from Neil I would like to provide you with a little information into what CSWIP and Code A Weld are working on together along with the TWI Certification.
With Construction Skills Certification Scheme (CSCS) deciding to withdraw their Construction Related Occupation (CRO) cards, there are now additional steps you need to take to allow for construction site access. If you are new to site work or your CRO card is due to expire, you now need to ensure you have carried out the following: a welder approval test, health and safety test and a job knowledge in a weld process of your choice. If you have nodded your head to all of these, then great news, you are ready to work on site. If not, then I am pleased to tell you that Code A Weld have teamed up with TWI Ltd and a select few of our Inspectors have now qualified to be CSWIP examiners! This will allow for Code A Weld to carry out assessments and weld testing for welders requiring CSWIP certification with CSCS approval. Exciting!
Now that we have an understanding into what a CSWIP Welding Examiner is and more importantly how it will help you guys, let's read all about how Neil got on at his examination day…

"Originally, I had a few months notice that Code A Weld intended to put me through this qualification to become a CSWIP Welding Examiner, however, when I received the phone call last Thursday saying it was the following week, let's just say I had mixed feelings. On one hand, I was pleased to know that something which had been playing on the back of mind would soon be over, but on the other hand, I realised I had less than a week to prepare for something I couldn't really revise for. You see, It's all based on knowledge. Knowledge I'd like to think after 10 years as a welding inspector would come easily, but this time I was getting a taste of my own medicine by being the one under pressure and being tested for a change. Safe to say I was sh*tting myself (Neil!) so it's no lie when I say I sympathise on site daily with the nervous welders! The examination was taking place at TWI Ltd and fortunately I was able to travel to Cambridge the night before, alleviating any worries of a long drive the following morning. I arrived at my hotel at 9pm and what better way to take my mind off things than watching Man United win a cup match!
Waking up the morning of my exam, I managed to cram in some last-minute revision over a nice healthy fry up but the nerves were really starting to kick in! I arrived at TWI and was met by Ian Hogarth who took me to the meeting room and explained the exams I was to sit and the required pass mark. With seven exams in total including BS EN ISO 9606-1 : 2017 interpretation, general knowledge, then job knowledge on MMA, MAG, TIG, FCAW and SAW, I was in for a bit of a slog. What felt like a lifetime going through the first exam was in reality about 15 minutes and whilst I made a start on the second exam, Ian began to mark the first. Looking up, I was pretty sure I saw a tick motion for the first answer which definitely gave me a bit more confidence and helped me to calm down and relax; only a little though. Time began to move quickly as I completed each exam and at the end of the day it was music to my ears that I had passed them all! Phew! The relief was instant, and I was definitely going to celebrate with a beer (or two!) that evening.
As a fully qualified CSWIP Welding Examiner, I now look forward to being able to assist our new and existing customers obtain the qualifications they require to work on site."
On behalf of everyone at Code A Weld, we would like to congratulate Neil on this achievement. Having a third CSWIP Welding Examiner means that Code A Weld can further improve lead times and the service we provide to yourselves.
I hope you all enjoyed reading about Neil's examination day as much as I did! For any queries on how to obtain all the necessary steps for construction site access, then please give us a call and we will of course assist in any way we can.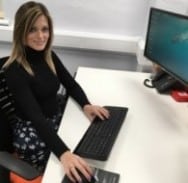 Rachael
01761 410410
office@codeaweld.com
Get In Touch
Please complete the form below
"Having rung with an enquiry, I cannot praise Gareth enough, he answered my questions and has dealt with my enquiry and subsequent works. He has kept me informed at every stage, and has been a pleasure to deal with, I have subsequently used your services again, and will no doubt be using them in the…
"Very happy with the service and delivery of docs. Our current project requires documents to be issued very quickly, which is why Code A Weld was recommended to us. Documentation was received as promised."