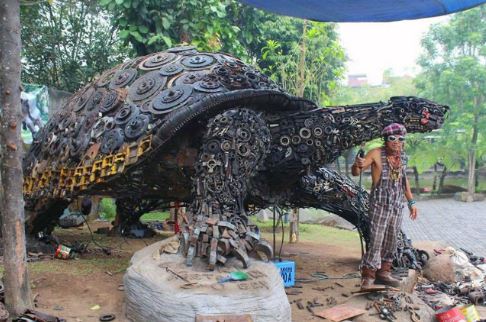 Hello readers! This week I have a more photo heavy blog to share with you all, so I hope you enjoy!
Whilst at work recently, I was browsing through some older posts on the Code A Weld Facebook page and going quite a while back, I found several posts sharing welding art (who knew?)! Being somebody who is a little more creative, I have to say I really enjoyed seeing the more artistic side to welding after being so used to focusing on the industrial way in which we generally view this.
So, let's get into this by showing you some of my favourite artistic welding pieces I have come across…
The main blog photo was designed by Ono Gaf, Indonesia, by using solely recycled scrap metal; this is one gigantic welded Tortoise! The sculpture took 6 months to complete and weighs a massive 2 tonnes! To read a little more about Ono's great work and exhibitions then click here.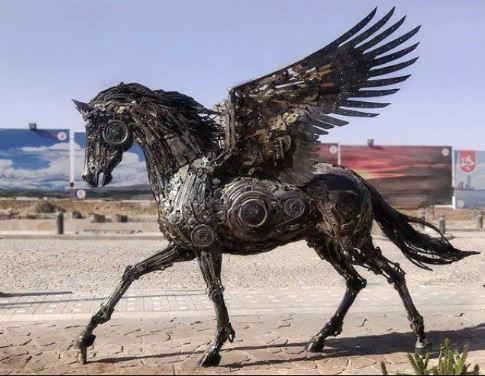 This is just beautiful! This has been created by welding thousands of metal tools and automotive components by Iranian welder, Hasan Novrozi. For some more close up shots where you can really see the variety of different tools and components used, click here.
I couldn't resist sharing this photo of a welded minion! Created by 23-year-old, Richard Lauth, you can see how the use of colour really brings this and his other pieces to life. This Chicago resident is an Engineer who also enjoys creating abstract sculptures and decorations with his welding skills. Click here to see some of Richard's other creations.
Whilst out on site, our Inspectors occasionally come across some talented individuals who want to show their creativity. Here is a couple of photos we have seen first hand:
So, there you have it, my round up of some of my favourite pieces of artistic welding and their creative designers.
Now, I want to end this blog on possibly the cutest piece of welding (didn't think I would ever see those words put together!) I have seen. To me, the untrained eye, this sculpture seems to be a little more basic in comparison, but if there are any artistic creations you have done I would love to see them! Please comment below or even send myself an email and who knows, I may even share it here on my blog or on Code A weld's social media pages.
All together now: aww…
Look forward to next weeks's blog where I will be sharing Code A Weld's next Staff Profile!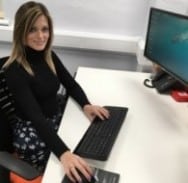 Rachael
01761 410410
office@codeaweld.com
Get In Touch
Please complete the form below
"Having rung with an enquiry, I cannot praise Gareth enough, he answered my questions and has dealt with my enquiry and subsequent works. He has kept me informed at every stage, and has been a pleasure to deal with, I have subsequently used your services again, and will no doubt be using them in the…
"Very happy with the service and delivery of docs. Our current project requires documents to be issued very quickly, which is why Code A Weld was recommended to us. Documentation was received as promised."