Having been a customer of ours for over 20 years, we were delighted to be invited to their site to not only meet the team, establish why they have continued to run a successful business since 1936 but to also discover their Managing Director, Gordon Fry's treasure trove… more on that later.
'Welcome to the wonderful world of West End Garage' reads the sign on their gates, and that is exactly what you will receive, the warmest of welcomes. Situated in the beautiful Mendips, next door to Bruton's train station with views overlooking the Recreation Ground and King Alfred's Tower, the garage welcomes a vast array of customers themselves. From MOT's, tractor repairs, HGV and military maintenance, with the ability to also provide bespoke welding projects, this is just one of the many reasons this family ran business will be celebrating 85 years next year!
Opening in 1936 as a local garage and filling station, by 1953 they had expanded to a location on the high street which became their showroom and body shop. After a few years, this was sold to further expand to a larger site. By 1976 they went self-service at the pumps and by 1977 they had entered into a franchise with Peugeot. Towards the end of the 1992 they said goodbye to their initial site and relocated into the Station Yard where they have continued to redevelop, expand and trade from ever since.

Arriving at West End Garage we were received by General Manager, Martyn Willcox, who himself has been at the company for many years. Martyn was able to show us Welder Approval Certificates (issued by Code a weld of course) which dated back to the early 2000's! After a catch up over a cup of tea, Gordon Fry, Managing Director then appeared with a tin of chocolate biscuits and led us on a tour of the site.
First up was the Car & Commercial Bodyshop full of HGV's and tankers. As we walked to the body shop, we were met by a row of military vehicles including Royal Navy tankers, a 120 tonne Challenger and an American Oshkosh Tank Transporter. 40 years ago, they entered into a contract with the M.O.D. showing their military roots run deep with Gordon blowing us away with his vast wealth of knowledge.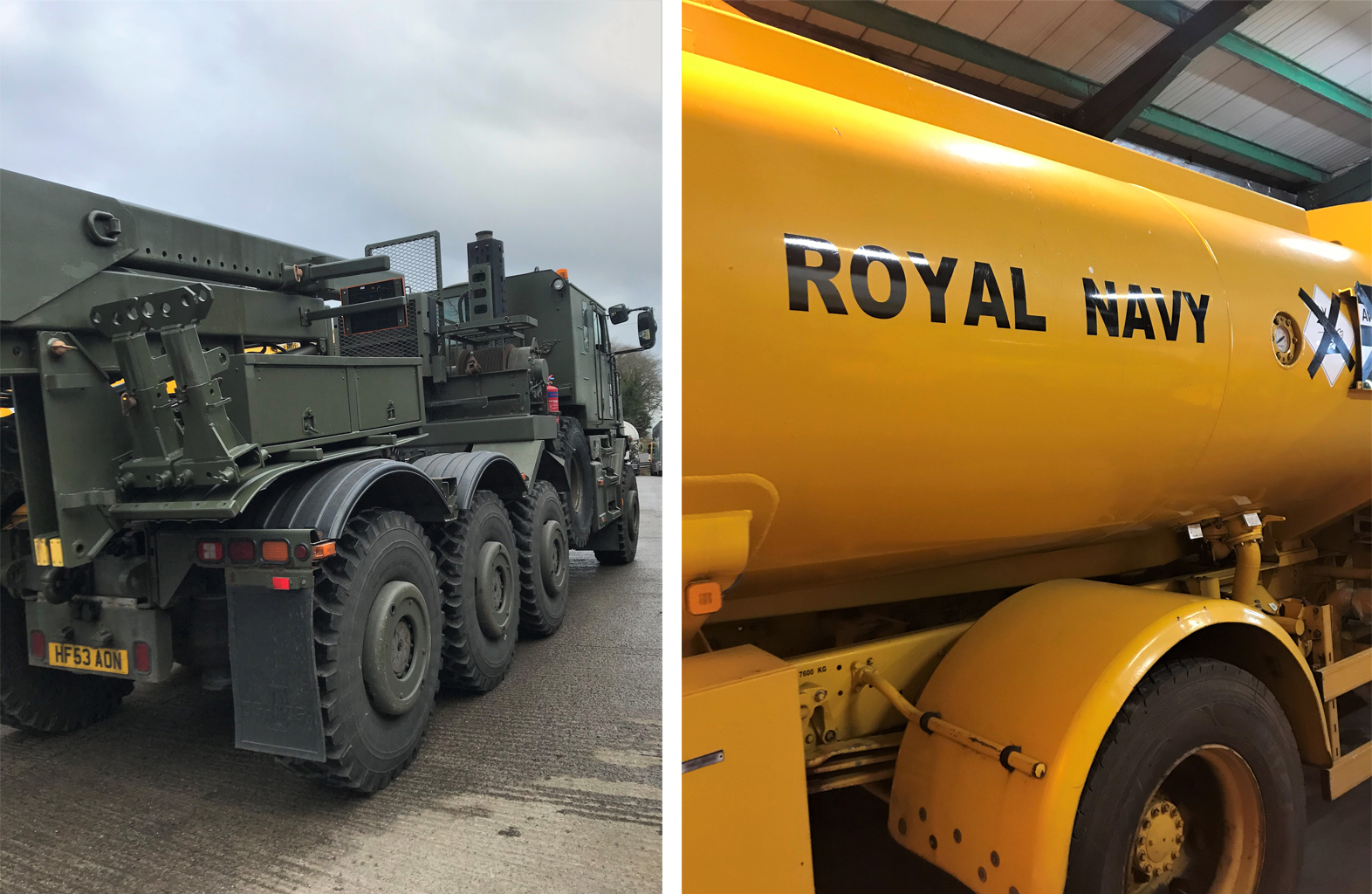 Moving away from the military vehicles, we then visited another workshop containing armoured cars, in for various maintenance projects. Here, we also met a welder carrying out a bespoke base for a sea bass fish tank due to be installed into a hotel, and just as we were starting to realise this is no ordinary garage carrying out MOT's day in day out, Gordon then led us to a huge shed which is nothing short of a hidden gem and really made our eyes light up!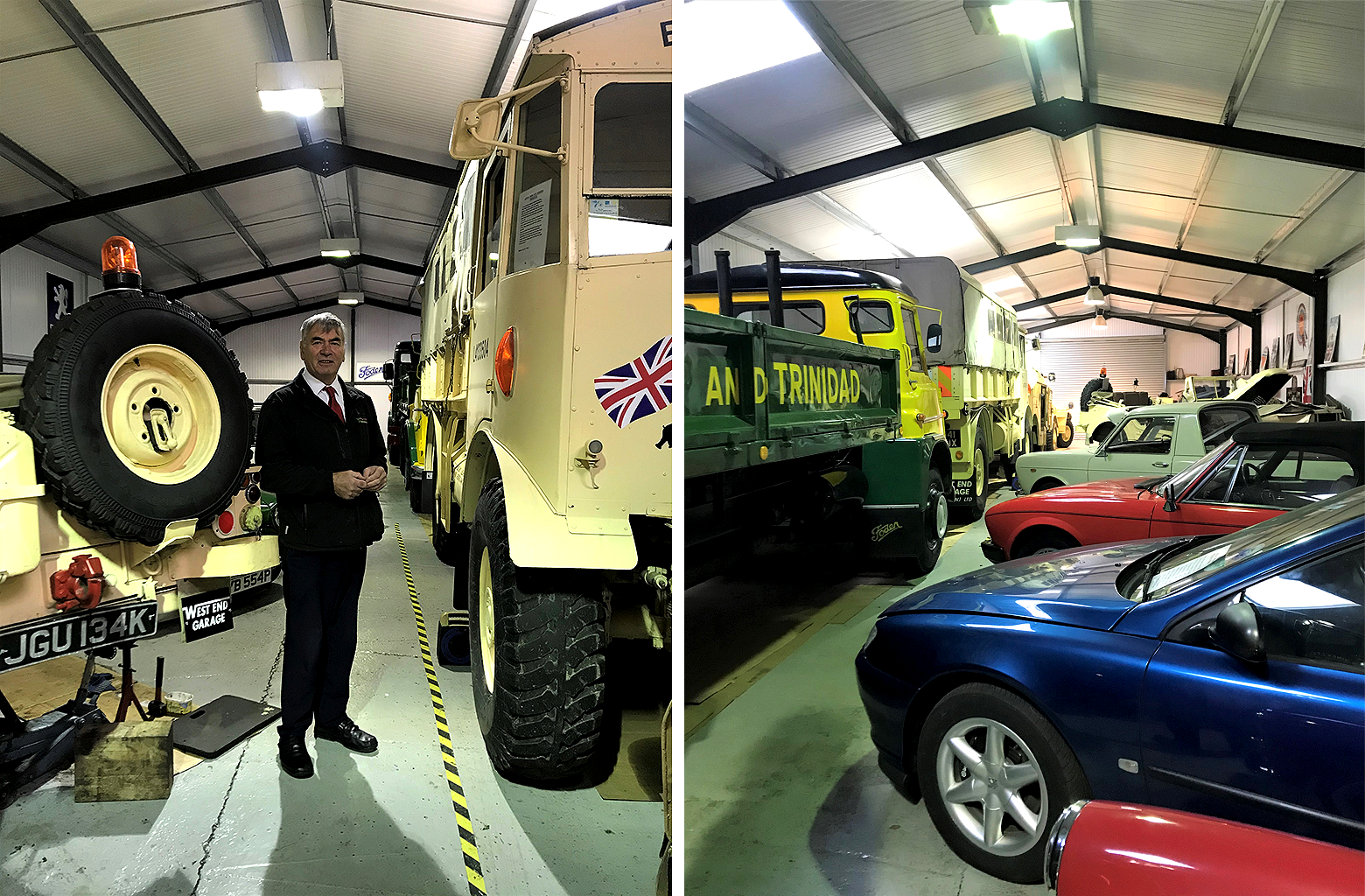 Here, Gordon was even more in his element and so enthusiastic and passionate about it's contents which appeared to us to mimic a small museum. First in the line-up was an Austin Champ post war "Jeep" which was initially issued by the government with the ability to wade through 5ft deep water. This dated back to 1953 and even contained insulated electrics with a Rolls-Royce engine! Amongst other war-time trucks was a line up of vintage cars, including a 1983 Peugeot 504 Cabriolet and a 1968 Austin Healey Sprite! It was amazing to see so many vintage cars all beautifully lined up… no modern day 4X4's here! Then we were in for another treat… tucked away in the corner, Gordon pulled back the cover and revealed a beautiful Austin Healey speed boat which he still gets out on the open water during the Summer months, COVID permitting of course.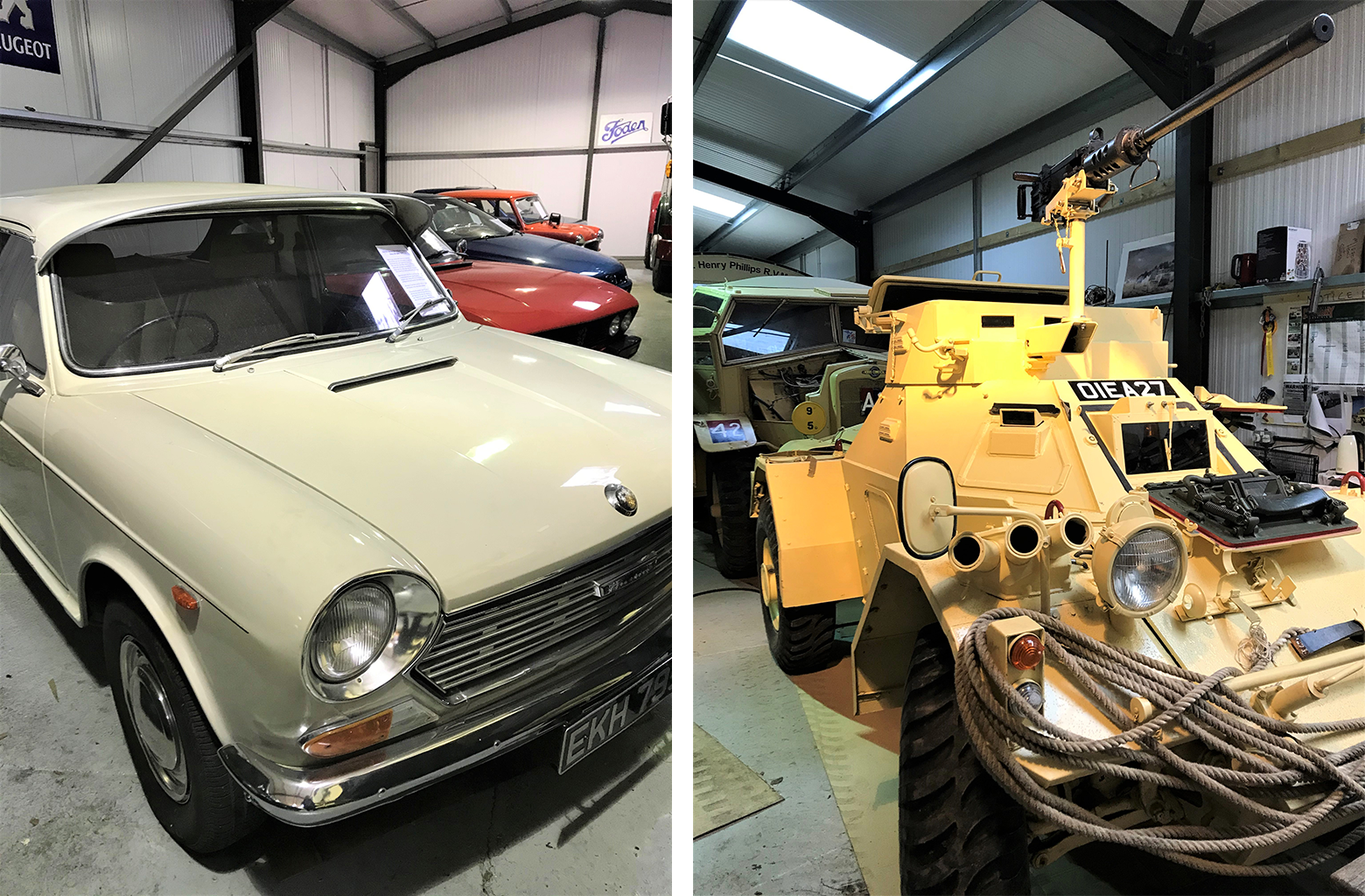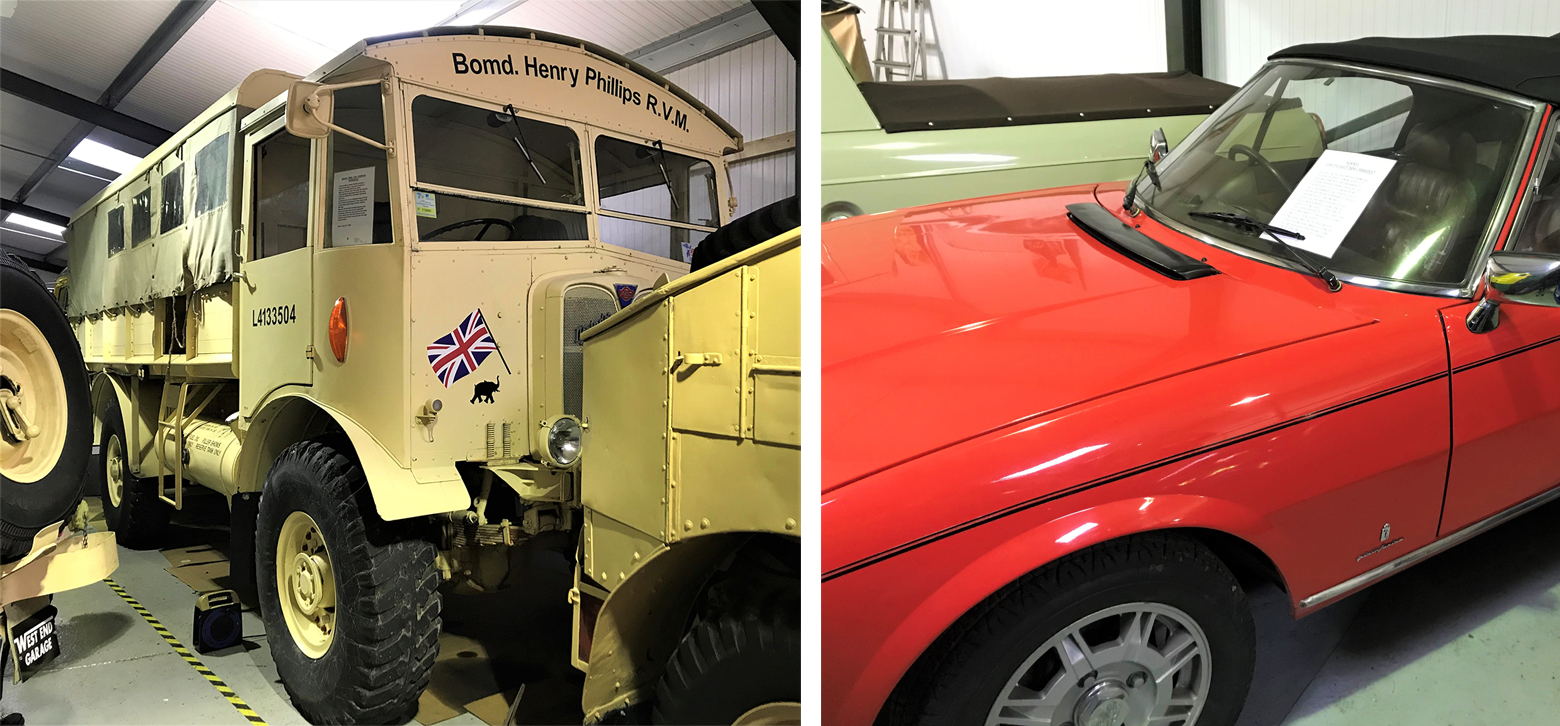 Now if you thought Gordon's interests were purely in vehicles you would be wrong. His office is full of Victorian train memorabilia akin to the historical signal control centres with everything still in full working order! We would be lying if we said it wasn't like being a kid in a candy shop!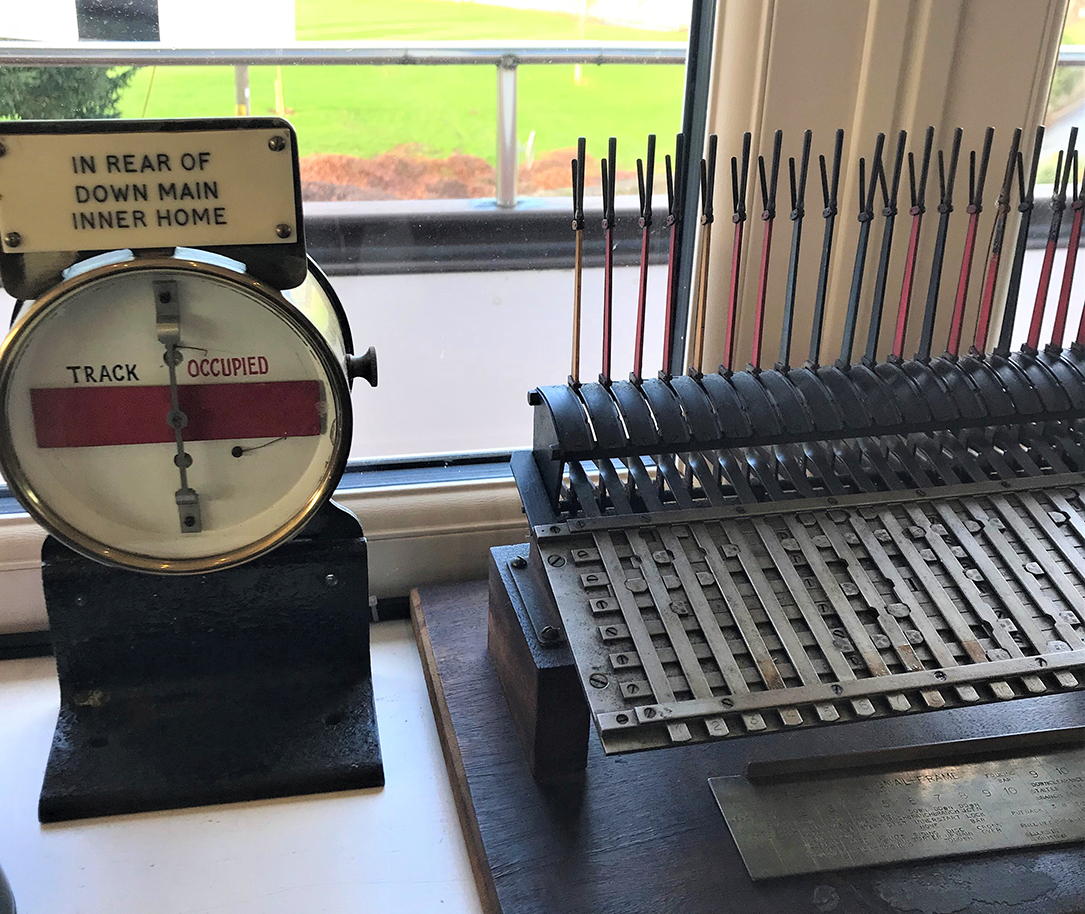 Gordon then showed us a fantastic, British built (those were the days!) military gun dating back to 1943 which had the ability to fire 100lbs shells 9 miles in the distance with accuracy within 6 feet! Gordon found this lying to decay in a hedge and even gained a gun licence issued by the police in order to retain this.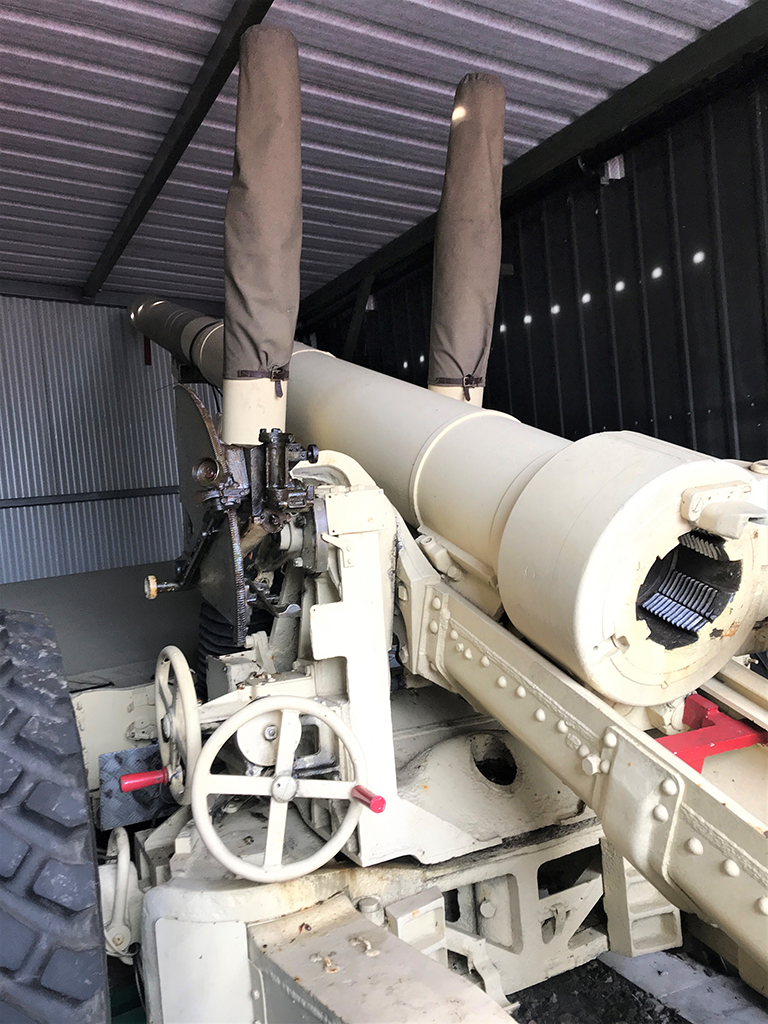 With the tour over we headed back to the main office and as we walked, Gordon told us all about 'Tinkering Tuesdays' which is a very sociable, community meet up for engine enthusiasts! Once back in the office we were able to ask Martyn why they have been coming back to Code A Weld after all these years and he had this to say:
"The reason we keep coming back to Code A Weld, albeit for Welder Approval's and Non-Destructive Testing is due to the team and the fact Code A weld are reliable. We can pick up the phone anytime should we have any queries, require a quotation, or need to discuss past and current work, knowing that you will deal with this in an efficient and helpful manner."
Back in the Code A Weld office we were able to reflect on the day and why we believe West End Garage (Bruton) Limited has been trading successfully since 1936. From the minute we arrived at the garage we were met by warm, friendly staff which is perfect as a garage dealing with the local's MOT's and services, however West End Garage is so much more than that. From speaking with Gordon, Martyn and the welders, you really got a handle on the vast array of varying projects they deal with on a day-to-day basis delivered with enthusiasm, passion and expertise. Listening to Gordon, it could not be any more obvious just how knowledgeable and proud of the family business he is, and so he should be.
West End Garage (Bruton) Limited is a real gem of the community.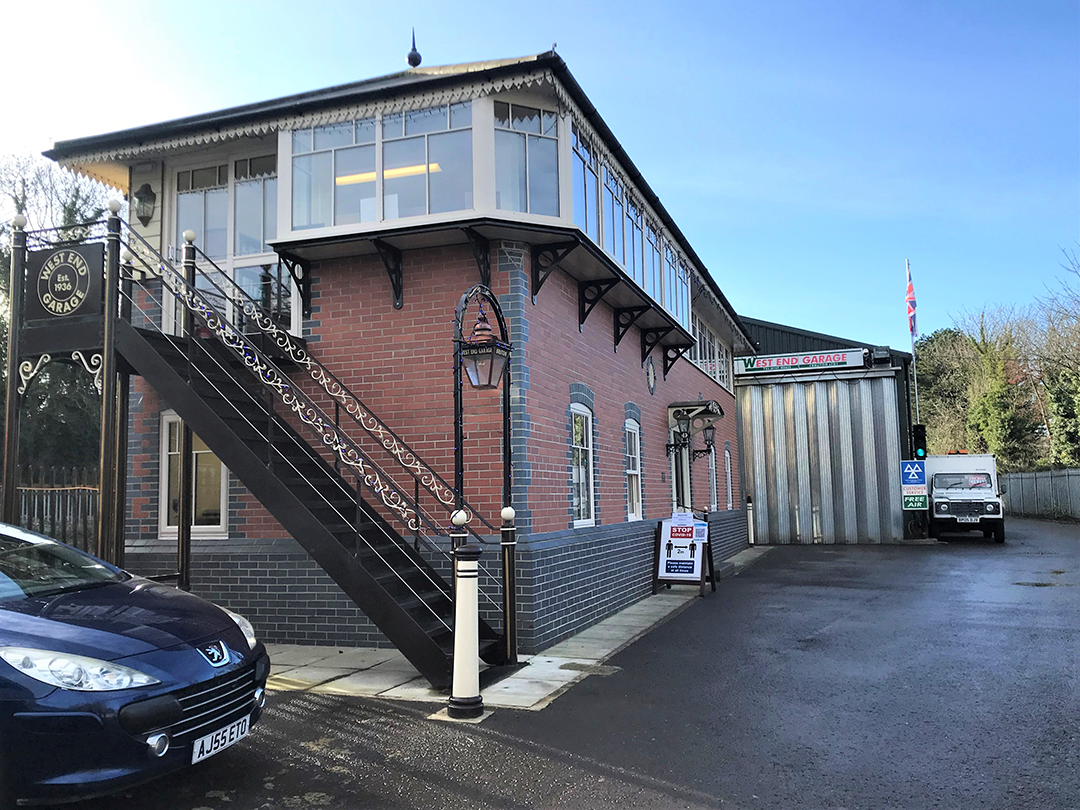 Get In Touch
Please complete the form below
"Having rung with an enquiry, I cannot praise Gareth enough, he answered my questions and has dealt with my enquiry and subsequent works. He has kept me informed at every stage, and has been a pleasure to deal with, I have subsequently used your services again, and will no doubt be using them in the…
"Very happy with the service and delivery of docs. Our current project requires documents to be issued very quickly, which is why Code A Weld was recommended to us. Documentation was received as promised."